Experience excellence in web development at Aspire Digits. Our skilled team crafts visually stunning and functional websites that captivate users and drive results. From custom designs to e-commerce platforms and Maintenance, we bring your vision to life. Maximize your online potential with Aspire Digits.
Scalable e-commerce platforms driving sales and enhancing customer experience.
Website optimization for better performance, faster loading, and improved search visibility.
Visually stunning and user friendly websites tailored to your brand and goals.
maintenance and support to keep your site running smoothly and upto date.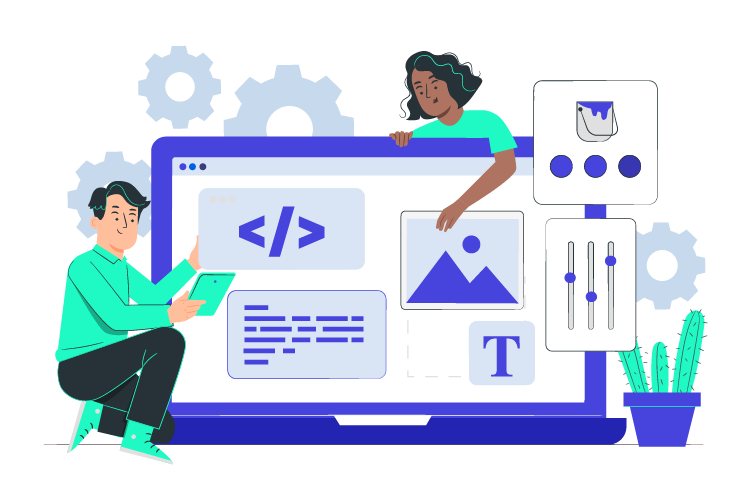 We are passionate about crafting exceptional websites that make an impact. Our dedicated team of web developers combines creativity and technical expertise to deliver cutting-edge solutions tailored to your unique needs. With a focus on user experience and the latest industry trends, we ensure that your website not only looks stunning but also performs flawlessly across devices.
A better customer experience
We prioritize user-centric design and seamless functionality to create websites that engage, delight, and leave a lasting impression. We strive to create engaging and delightful online experiences that leave a lasting impression on your audience. Our team of skilled developers combines creativity with cutting-edge technologies to deliver exceptional results. Trust us to transform your digital presence into a compelling and user-centric platform that sets you apart from the competition.
See how your website stacks up against its competitors with a free website review
Our team of talented designers, developers, and marketers will dive into your website, discovering its hidden potential. Expect actionable recommendations that will supercharge your online presence.
Explore our frequently asked questions (FAQ) to find answers about web development.
Want to discuss your feelings? Ready to take things a step further? We'd love to contact with you.
Call Now
+44 (0)115 882 0890
Location
25 Fox Grove, New Basford , Nottingham NG5 1JS
Location
info@ 25 fox grove, New Basford , Nottingham NG5 1JS